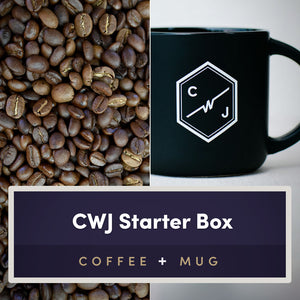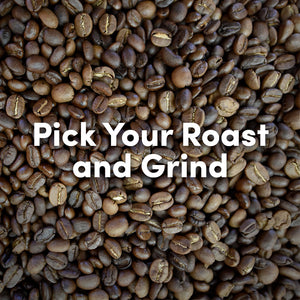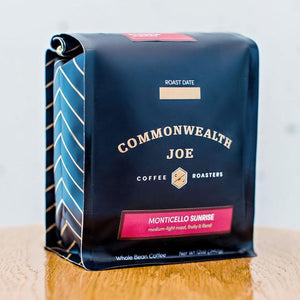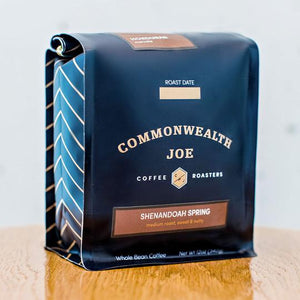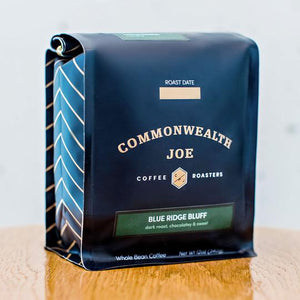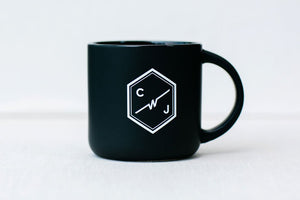 Our CWJ Starter Pack is the perfect way to explore - or gift - our award-winning, specialty coffee. This pack contains a 12 oz bag of your choice of roast and a CWJ mug that holds 14 oz of coffee.
*Enter the coupon "HOLIDAYBOX" at checkout to get FREE SHIPPING.
Choose your Roast:
Light Roast (Monticello Sunrise) Ethiopia - Hambela | Medium-light roast, fruity & floral - Adventurous as a daring rescue of Mr. Jefferson. This coffee is deliciously soft and subtle, with notes of melon. One of our more adventurous Ethiopian coffees, with pleasantly fruity flavors.
Medium Roast (Shenandoah Spring) Honduras - Marcala | Medium roast, classic and balanced, with hints of creamy caramel. The traditional flavors and salty-sweet finish of this coffee appeal to a wide spectrum of tastes. A wonderful representative of our family of Latin American coffee varietals, this particular varietal produces a full-bodied cup of coffee with a glimmer of the hidden brightness that makes Skyline Overlook so special.
Dark Roast (Blue Ridge Bluff) Indonesia - Northern Sumatra | Dark roast, creamy, and smooth, with hints of pine and dark chocolate. A true dark roast, this single-origin coffee expresses the boldness traditionalists expect.