Blue Ridge Bluff
Indonesia - Northern Sumatra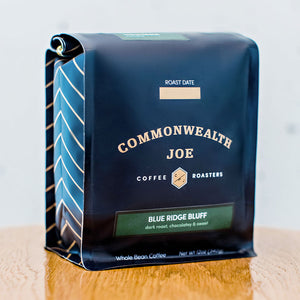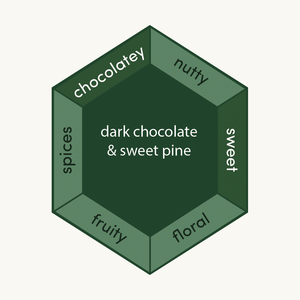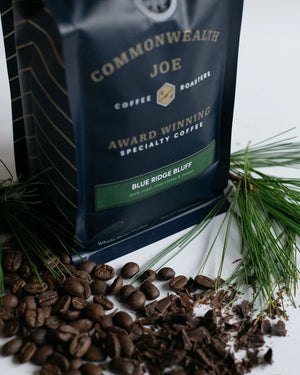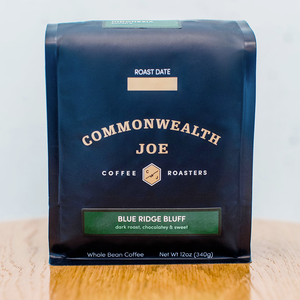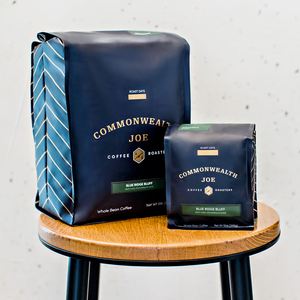 Dark roast, chocolatey & sweet - Strong, thundering, Appalachian majesty.
Dark Roast
| Dark, creamy, and smooth, with hints of pine and dark chocolate. A true dark roast, this single-origin coffee expresses the boldness traditionalists expect. Fans tend to also love the slightly lighter-roasted
Potomac Falls
and
Skyline Overlook
.
These dark Sumatran beans are reminiscent of the Blue Ridge Parkway, which traces the mountains of Virginia through Charlottesville, Lynchburg, Staunton, Lexington, and Roanoke. Sitting on the edge of the world, in a thunderstorm, you might just barely experience all the savage beauty this coffee has to offer.
INDONESIA - NORTHERN SUMATRA
| The women-run Ketiara cooperative has over 890 growers who harvest these exotic coffee beans at the northern tip of Sumatra, in the Takengon Highland Forests.
Produced By: Keitara Coop
Location: Takengon Highland Forests
Grown at: 1,200 - 1,500 meters
Harvest: September - May
Process: Wet Hulled & Sun Dried
Note: Commonwealth Joe does not hold the aforementioned certifications. These certifications are held by the growers referenced above.