Cold from Birth.
Award-winning cold brew delivered straight to you. Brewed cold, shipped cold, delivered cold.
Order Today
Award-Winning Cold Brew
Our Boxed Cold Brew was designed to fit perfectly in your fridge. You can now have 16 cups of absolutely delicious cold brew within arms reach. Treat yourself to cafe quality cold brew at home.
Passionately Crafted
We have been brewing cold brew since 2013 and are constantly refining our recipe to make the most delicious cold brew possible.
Always Freshly Brewed.
We brew our cold brew fresh throughout the week and ship directly from our brewery. Our boxed cold brew arrives cold and ready to drink.
Naturally Smooth and Sweet Taste.
Made with just coffee and water, you will find that our cold brew is naturally smooth and sweet, with no bitter aftertaste.
Subscribe & Save
Never run out of cold brew coffee at home. And for a limited time, subscribe and get 50% off your first order! Your discount will be applied at checkout. Cancel anytime.
Subscribe and Save 50%
Try Our Cold Brew Today
Our Boxed Cold Brew is kept cold from birth and has never been pasteurized, never heated.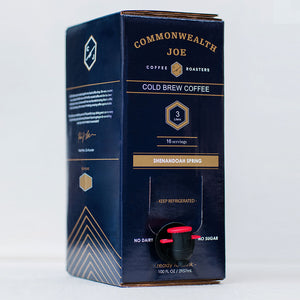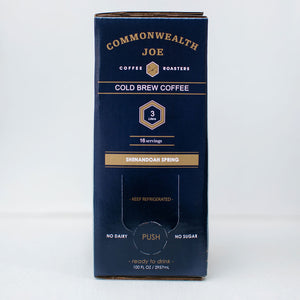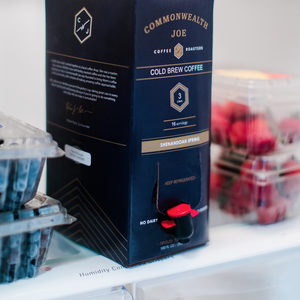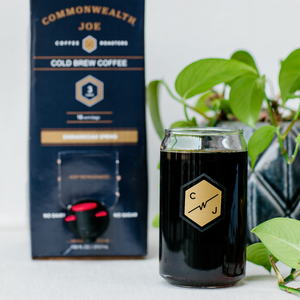 (16 Servings) Delicious, ready-to-drink cold brew - chocolatey & sweet.*ships Mon, Tue, & Wed to get you the highest quality,...
Learn more
This is hands down the best tasting cold brew available. I have tried many different boxed cold brews and CWJ has cracked the code both in terms of taste and caffeine strength. I highly recommend!
Joe
We Surveyed Our Customers. They Buy Our Coffee Because Taste Matters.