Yorktown French Roast
Latin America - Blend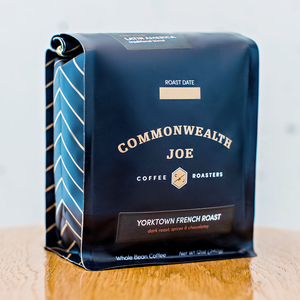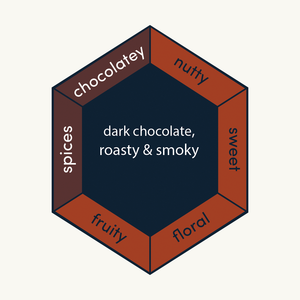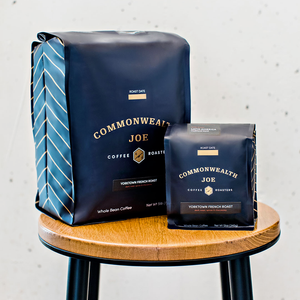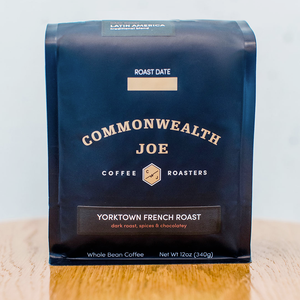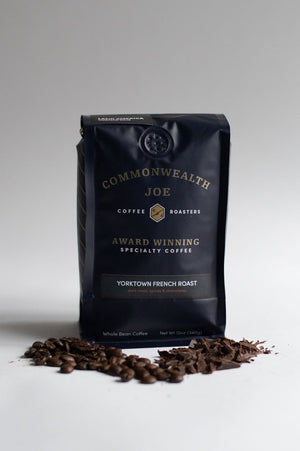 Dark roast, spices & chocolatey - The original French "Roast" of the Redcoats.
Dark Roast
| Dark and powerful, with notes of dark chocolate and molasses. This coffee achieves a smoky, smoldering complexion without tasting burnt, and appeals to diehard dark-roast drinkers. Traditionalists may also enjoy
Blue Ridge Bluff
, which tends to produce a less peaty, but arguably more flavorful, cup of joe.
The original "French Roast" of the British took place in 1781 when the Marquis de Lafayette prevented the capture of Virginia's capital and helped George Washington defeat the British at Yorktown. Our French Roast has all the boldness and daring of that Revolutionary era and offers the powerful flavors patriots need in any fight for independence.
TRADITIONAL BLEND
| Our French Roast features different crops of fine coffees from around the world, which rotate as the seasons change. This blend is always composed of dark-roasted varietals that yield an exceptionally bold, full-bodied cup of coffee.