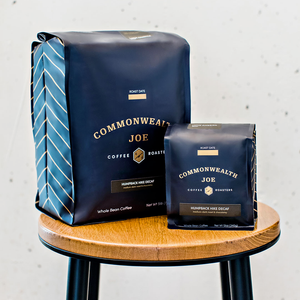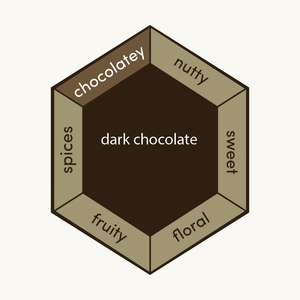 Regular price
$15.99
Sale price
Medium-dark roast & chocolatey - A Blue Ridge sunset's best companion.
Medium-Dark Roast
| The rare thing: a delicious decaf. Bold, full-bodied, and naturally decaffeinated using a chemical-free method called "Mountain Water Processing," this coffee is for folks who love the taste but not the caffeine. The origin varies, but the natural flavors tend to be similar to
Potomac Falls
.
This decaf has the boldness and full-bodied flavor to be the perfect companion on a late afternoon hike. One of our favorite ascents is Humpback Rock, a greenstone outcrop in the Blue Ridge with some of the best sunset views in the region. Sit on the edge of the mountain with this decaf in a thermos, and enjoy dessert before a good night's sleep.
Origin Varies (Mountain Water Processed Decaf)