Shenandoah Spring
Honduras - Marcala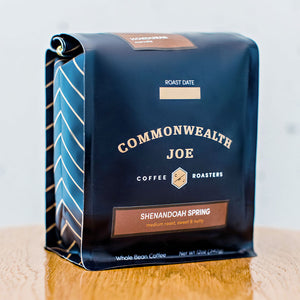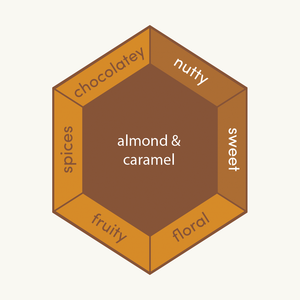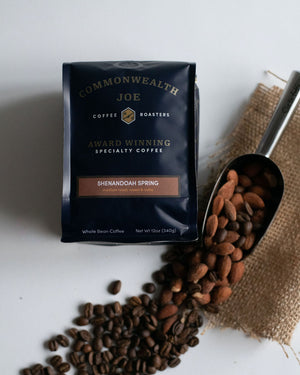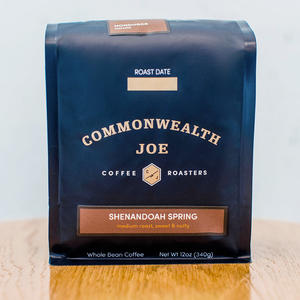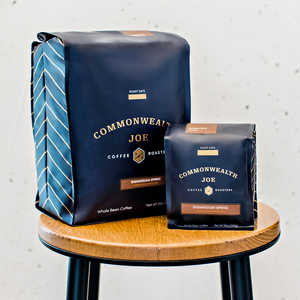 Medium roast, sweet & nutty - Creamy and curative, like a hot spring.

Medium Roast | Classic and balanced, with hints of creamy caramel. The traditional flavors and salty-sweet finish of this coffee appeal to a wide spectrum of tastes. A wonderful representative of our family of Latin American coffee varietals, this particular varietal tends to produce an even fuller-bodied cup of coffee than Potomac Falls, with a glimmer of the hidden brightness that makes Skyline Overlook so special.
Since the early 1800s, Virginians have flocked to the natural springs of the Shenandoah Valley to recuperate during the warmer months. The healing powers of the springs were famous, and coffee in the columned springhouse was a morning ritual. Let these traditional flavors offer you a home away from home, and be the "cure" that rejuvenates your day!
HONDURAS - MARCALA | The pristine Marcala region in southwestern Honduras produces some of the most exceptional crops in Central America. Known generally for the rustic, earthy sweetness of its beans, coffee from the cooperatives of Marcala carries significant prestige.
Produced By: Honduran farmers in the Marcala, La Paz
Varietals: Bourbon, Typica, Catuai, and Caturra cultivars
Grown at: 1,295 to 1,699 meters
Harvest: December - April
Process: Washed and sun-dried
Grower's Certifications: Fair-Trade, Organic, 100% Arabica