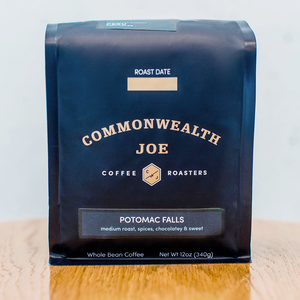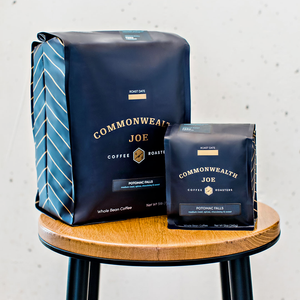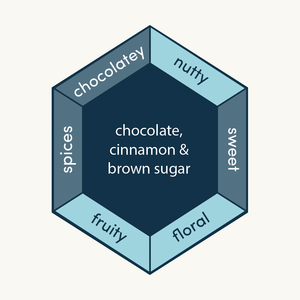 Medium roast, spices, chocolatey & sweet - Cascading, spicy-sweet waterfalls of cocoa.
Medium Roast
| Smooth, rich, and full-bodied––a glissando of milk chocolate with natural flavors of smoky cinnamon and brown sugar and the slightest grace note of tangerine. This coffee balances traditional and adventurous tastes. Bolder than
Skyline Overlook
, but less smoky than
Blue Ridge Bluff
.
Cruising down the G.W. Parkway makes Northern Virginia feel like the country. So does this coffee, which evokes a simpler time when ships sailed down the Potomac alongside carriages rolling to the farms of old Virginia. Swap the suit for a pair of overalls – while driving, if you can – and make that commute memorable.
PERU - CAJAMARCA
| Indigenous family-owned estates in the region of Cajamarca harvest coffee on farms averaging four hectares in size.
Produced By: Small coffee producers from San Ignacio
Location: San Ignacio, Cajamarca, Peru
Varietals: Bourbon, Catimor, Catuaí, Caturra, Mundo Novo, Pache, Typica
Grown at: 1,400 - 1,750 meters
Harvest: April - September
Process: Fully washed and sun-dried
Grower's Certifications: Organic
Note: Commonwealth Joe does not hold the aforementioned certifications. These certifications are held by the growers referenced above.