Cold Brew Keg Delivered to Your Office
We take care of everything for you. From equipment set up and maintenance, to keg deliveries, line cleaning, and gas refills. We keep everything in the best shape and re-supply on a schedule that works for you!
Schedule A Call
Tap Into Office Culture, Retention, and Productivity.
It couldn't be easier to delight your employees. You'll get a responsive team dedicated that will keep things running (and pouring) smoothly.
Bring Your Company Culture to Life.
Great companies deserve great coffee. Delight your employees and show them you care with an office perk like CWJ Nitro Cold Brew in your office.
Let Us Tell You How
Attract and Retain Top Talent.
It costs $14,000 to replace an employee on average, according to the Bureau of Labor Statistics. Reduce churn and retain top talent with premium office perks, like our Nitro Cold Brew. It will be hard to leave when they love the coffee.
It's Easy with Premium coffee
Amplify Company Productivity.
"Coffee runs" are so much better when they happen across the office - not across town. By serving our specialty coffee, employees will spend more time in the office (and drinking better coffee).
Experience a Free Trial
Ready to taste the ultimate office perk for yourself?
Sign up to chat with our experts and if you're in our delivery zone, we'll send a free box of our award-winning CWJ Cold Brew for your team to try. You'll be the office hero in no time!
Decades of Experience
Mom started roasting in 2004 and we started making cold brew in 2013, so it's been more than 17 years of roasting experience and 8 years of brewing cold brew.
Easy, Full Service
Our Office Cold Brew program is a full-service, turn-key solution. Don't worry about a thing... we'll take care of everything for you.
Dedicated Success Partner
Our team focuses on being responsive to our customers and is dedicated to keeping things running (and pouring) smoothly.
Affordable & Predictable Prices
Our competitive pricing makes providing craft beverages on tap a no-brainer.
Award-Winning Cold Brew
Award-winning Nitro Cold Brew on tap. Smooth and sweet, nutty with hints of caramel.
Other Craft Beverages
Choose from a variety of delicious kegged beverages including nitro cold brew, seltzer, nitro tea, and kombucha
Nitro Cold Brew Keg Delivery. And More...
While we are best known for serving our Nitro Cold Brew Coffee for offices, we also offer premium seltzer, tea, and kombucha.
Common Questions About Our Office Cold Brew Keg Delivery:
Here are a couple of the most common questions we get about our On Tap Office Cold Brew Program.
What is Nitro Cold Brew?
Coffee steeped and chilled for 12-24 hours using freshly-roasted beans. Infused with nitrogen as it comes out of the tap which results in a naturally sweet and creamy beverage.
Just three ingredients- coffee, water, and nitrogen!
What is Included with CWJ's Office Service?
CWJ provides a full-service solution for on tap beverages in the office. CWJ provides equipment, keg deliveries, line cleanings, and maintenance. Each customer has a dedicated Customer Success representative.
What Geographies Does CWJ Service?
We currently service DC Metro, Baltimore, Philadelphia, NY Tri-State, Boston, and multiple cities across California.
How Big Are CWJ's Cold Brew Kegs?
We offer both 5-gallon and 15.5-gallon keg options, with 80-100 servings and 250-312 servings, respectively. (depending on how much you pour!)
How Do I Get Started?
Click here to fill out a quick form and someone on our team will be in touch soon!
We can't wait to get your team delicious, on-tap beverages.
Get Started
Proudly Serving Over 500,000 Coffee Lovers - Coast to Coast.
We are the leading provider of craft, on-tap beverages for offices. Innovative companies of all sizes are delighting their employees with Commonwealth Joe Nitro Cold Brew on tap.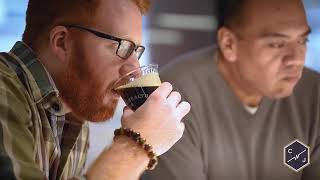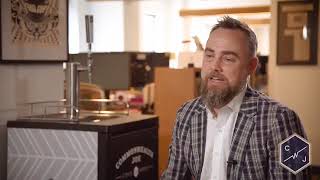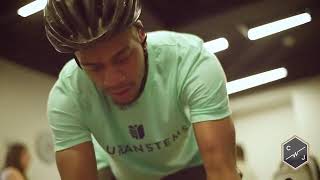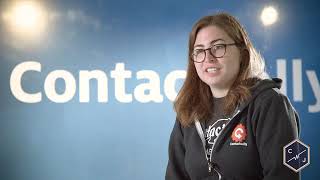 It's something that we can share with our clients when they come in and has created a wonderful place where people can bond in the office.
Gavin
Principal and Co-Founder, Wingate HughesSource
Commonwealth Joe Nitro Cold Brew has had a strong impact on our office culture by increasing productivity and improving everyone's mood.
Matt
General Manager, Urban Stems DCSource
It gives me an opportunity to interact with my tenants, it gives my tenants an opportunity to interact with each other, and also gives us a gathering place for shared ideas and business.
Catherine A. Walters
Senior Property Manager, MRP Realty
Nitro Cold Brew Keg Delivery for Offices