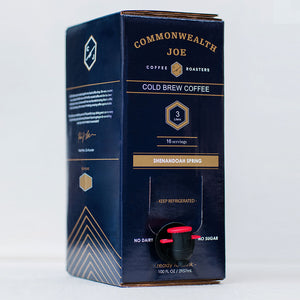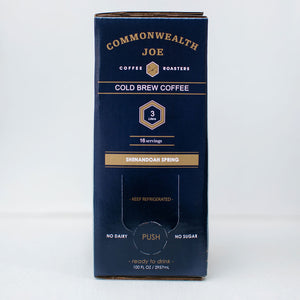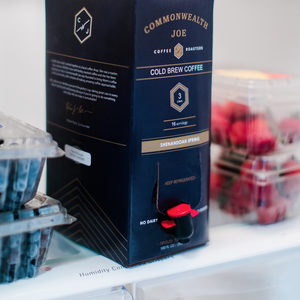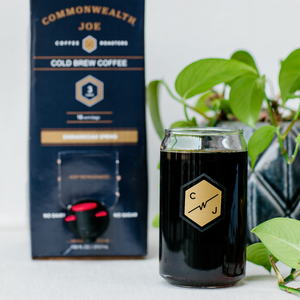 (16 Servings) Delicious, ready-to-drink cold brew - chocolatey & sweet.

*ships Mon, Tue, & Wed to get you the highest quality, ice-cold cold brew*

We have been roasting specialty coffee in small batches for more than 15 years and brewing cold brew since 2013; we are constantly refining our recipe to make the most delicious cold brew possible. Our boxed cold brew cold brew is kept cold from birth and has never been pasteurized, never heated. We brew cold brew fresh throughout the week, ship directly from our brewery, and take special measures with our packaging to ensure the product arrives to you ice cold. You will find that our cold brew is naturally smooth and sweet, with no bitter aftertaste. We are delighted to offer you our award-winning coffee in the convenience of your home!

In 2020, we decided to take our well-known kegged cold brew and make it available to people working from home. Most cold brews you find at grocery stores or online are heat pasteurized. In other words, they are heated to a very high temperature to kill any traceable bacteria. This extends the shelf-life and makes the product shelf-stable (i.e. the cold brew does not require refrigeration). However, the heat pasteurization process also alters the flavor of the coffee. We decided to preserve the delicious flavor of our cold brew and not pasteurize our cold brew. We ship our cold brew cold in insulated packaging directly from our roasting and brewing facility where our delicious cold brew is produced.

HONDURAS - MARCALA | The coffee beans used to produce our delicious cold brew are from the Marcala region in southwestern Honduras. The cooperatives of Marcala carry significant prestige, and we've dialed in our recipes to bring out the chocolatey and nutty flavors inherent to the beans from this region.