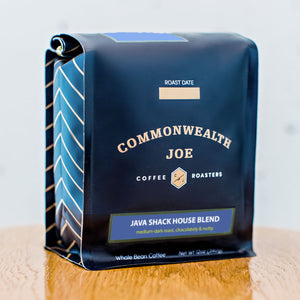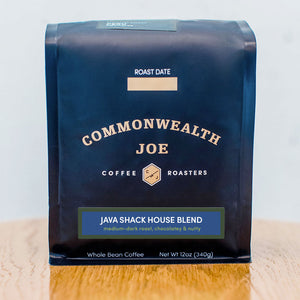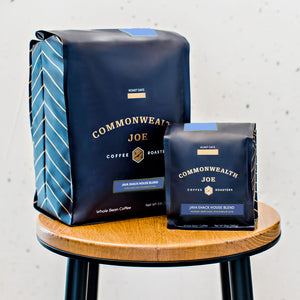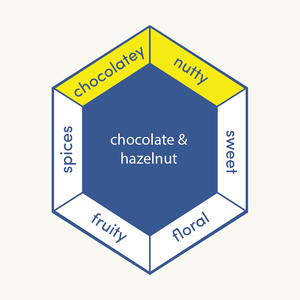 Medium-dark roast, chocolatey & nutty - A classic flavor perfected at "Arlington's Original Coffee House."
Medium-Dark Roast
| Traditionalists will love this signature blend perfected at our first retail location, the Java Shack. This is a blend that keeps things simple, delivering traces of dark chocolate along with delectable sweet and salty flavors. Unabashedly authentic, this coffee has a darker complexion than some of our most well-balanced single-origin varietals, such as
Skyline Overlook
and
Shenandoah Spring
, but doesn't go quite so far into the diehard dark-roast territory of our
Yorktown French Roast
. In essence, this blend tends to bring everyone's hands together in appreciation for a good mug of coffee, however diverse the gathering.
From 1996-2019, the baristas of the Java Shack, "Arlington's Original Coffee House," built a reputation for serving exquisite coffee in a friendly neighborhood setting. As Commonwealth Joe's first retail location, the Java Shack made an indelible impact on our company culture. This signature house blend reflects our appreciation for traditional flavors, enhanced by the demanding standards of our small-batch coffee roasting operation. Though the Java Shack has closed its doors for good, we fondly remember our first, cozy coffee shop with every whiff of this classic blend!
Traditional Blend
| Our signature house blend features medium-dark roasted coffees, yielding traditional, well-rounded flavors, creamy texture, and full mouthfeel. This reliable coffee is a favorite for locals and out-of-towners alike.